GENUINE ITALIAN LEATHER SHIFT and EBRAKE BOOTS!!
01-08-2003, 06:43 AM
HAN Approved Vendor
Join Date: Dec 2002
Location: Poland, Central Europe
Posts: 559
Likes: 0
Received 0 Likes on 0 Posts
GENUINE ITALIAN LEATHER SHIFT and EBRAKE BOOTS!!
---
**************************************************
Important:
Honda-Acura.net
is proud to have Keepsake as a vendor in the forums. We endorse this buyer and his products, as they are reputable. We hope you enjoy the value and quality of these custom shift and e-brake boots.
Honda-Acura.net Administration
**************************************************
SHIFTER AND EBRAKE BOOTS - TOP GRADE ITALIAN LEATHER!
We sell sets of genuine, top grade Italian leather shifter and emergency brake boots for the following cars:
-> Civic: 87-91, 92-94 and 95-00
-> CRX: 83-85
-> Integra: 94-01.
We will be expanding the product line with other year models for Honda and Acura cars VERY soon!
These will fit both left and right hand drive versions. Great for your own car and a great present for every Civic owner! They are available in several colors of leather with lots of thread color options.
The shape is an EXACT copy of the OEM boots, including the mounting holes and all ofther details. They will fit just like OEM - just drop them right into your mounting location - but look WAY BETTER! Plus, they WILL NOT peel off like we all know the OEMs do!

The boots are made out of top grade Italian leather, which is much thicker than any vinyl or other leather boots available around. Thick leather makes the boots form very nicely. They're great to look at, very neat to touch and definitely add style and identity to your interior. They smell great too - strong, real, leather smell!
My boots are much higher quality than OEM and yet VERY affordable!
The retail price for a set of boots is $60 SHIPPED, but there's a SALE at the moment!!!
$50 SHIPPED TO YOUR DOOR
The shift boot alone is $35 shipped, but during the sale it's only
$30 SHIPPED!!
You WILL receive
AWESOME CUSTOMER SERVICE
along with your boots. It is my business policy to answer all emails within 1 business day and to ship all boots within 5 business days - guaranteed!
Civic 95-00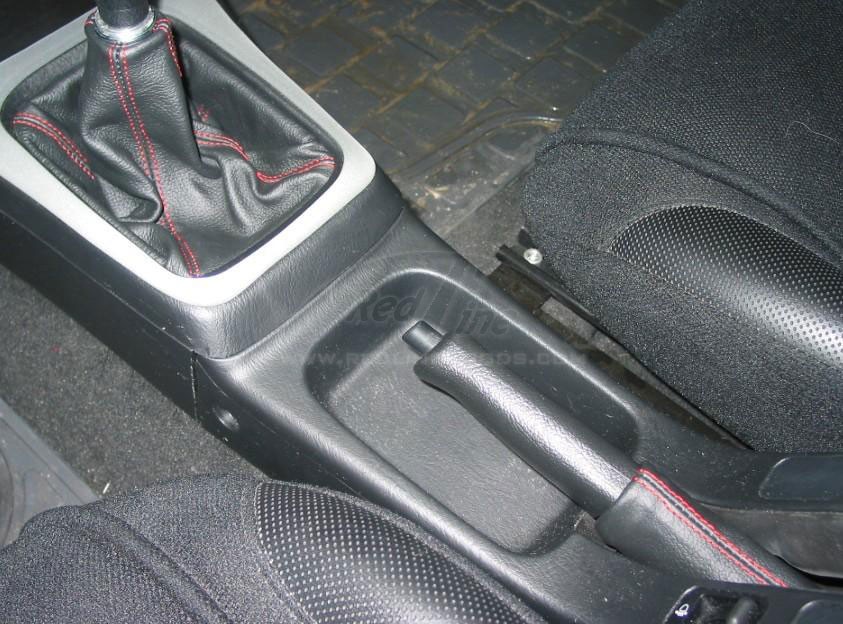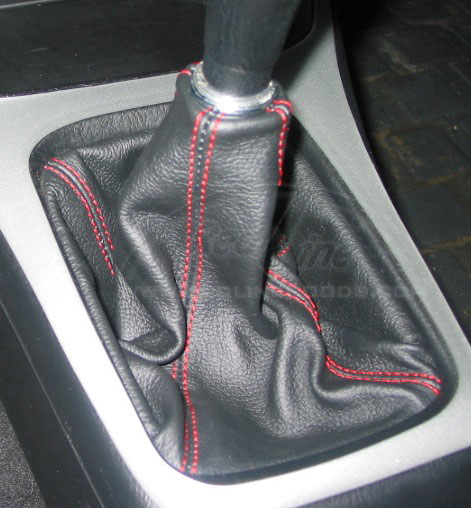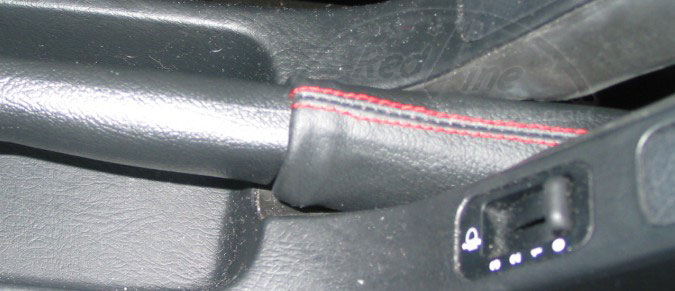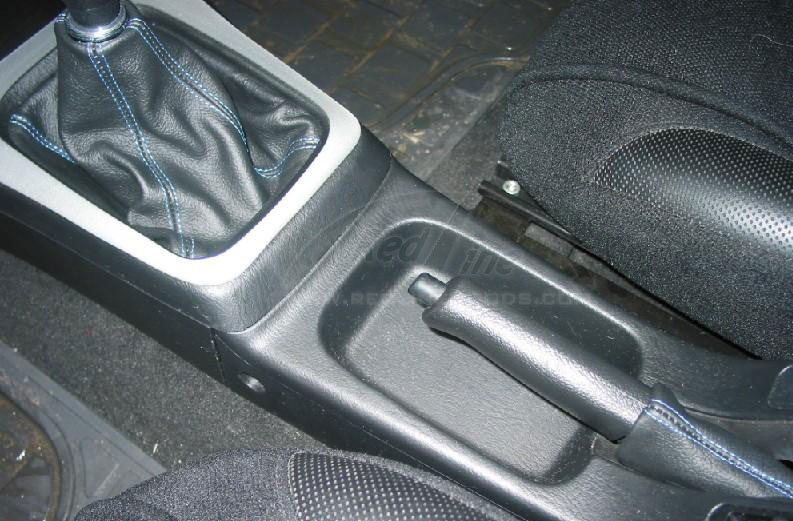 Civic 92-94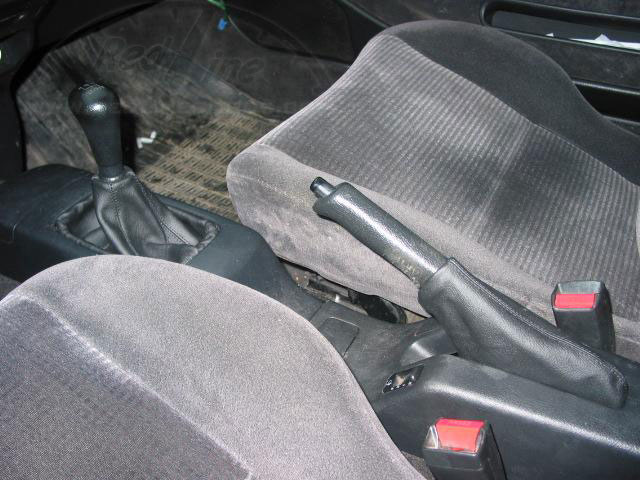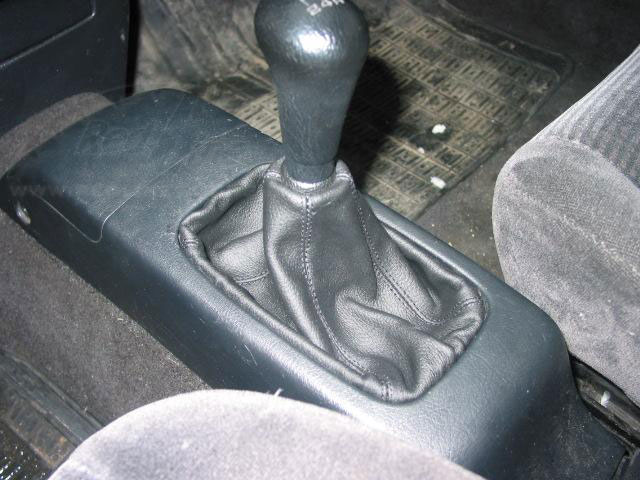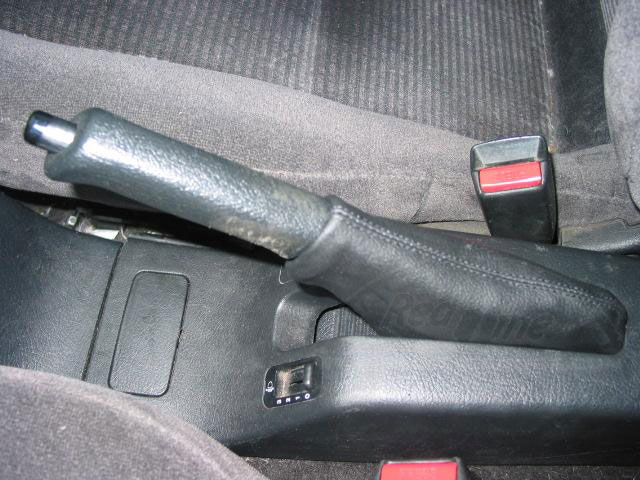 It will only take you about 30 minutes to install them. A detailed installation instruction will be provided with the purchase - all you need is a philips screwdriver!
It will be of no extra charge if you want to customize your interior with custom colored thread! Look
here
for the chart of available colors!
I will accept payment via Money Orders/Cashiers Checks, Personal Checks and (preferred!) PayPal.
You can find more information on these boots and on how to order them on my website:
http://boots.hypermart.net!
I can refer you to a few people who bought this item and are very happy with the purchase and will be glad to tell you the same thing. That's why I'm very confident that you will love this purchase.
Thanks,
Keepsake
Here's a sample of what my previous customers have told me about my product and service (much more to be found on my website!):
------
They look great and I had no problem installing them! They blow the doors off the stock boots. My brother was always complaining about how bad the factory boots looked ... peeling and flaking. When he got in my car after I installed the new ... he said WOW those look good.
Thank you for the great deal!
David
------
I have recieved my leather shift boots... Let me tell you they made my car look brand new! I have already recieved dozens of complements on the boots. I cant thank you enough for the product and delivery. The installation was easy, and took about and hour; I would deffinatly recoment you to anyone.
Thanks once again,
Jeff Fries
------
Hi,
I got my boots on Thursday. They look great, and look like they'll last a lot longer than the stock ones. I haven't insatlled them yet but it looks like it'll be easy. Now I need to get a better looking shifter knob to match these cool looking boots.
And thanks for the awsome customer service. I've ordered stuff off the web before and have never got service even close to what you provide. You should start selling performance parts. I will highly recomend you to anyone I hear of looking for shifter boots.
Thanks again,
Dave
------
I recieved my boots a couple of days ago and installed them the same day. They look, feel,and smell so much better than the OE vinyl stuff. The service you provide is also excellent and very organized. The boots were everything that you said they would be and I am very impressed with how great they look once installed. Feel free to post this message and send any people my way that have any doubts or questions about your great product.
Nolan E.
------
The boots came in two days ago, and I picked them up yesterday. The install went well. I also replaced the shifter bushings. I am extremely impressed with the quality of the leather. It also fits extremely well.
All I had to do was cut the slits. It was extremely easy, and they look great.
Thanks again.
Justin
------
I received the boots yesterday and installed them today. They fit perfect and look beautiful. If you need another person to testify for your excellent quality products & service, feel free to use my name, email, etc.
Thanks again,
Matt
------
They came in the mail on thursday. I love the quality. Thank you very much, the thread color is perfect. I really appreciate all the effort you put in to every order.
Feel free to use any of my comments whenever you like. I'd be glad to recommend your products to everyone. Not only are your products of the highest quality, your customer service and follow-up far exceed any other supplier I have dealt with regarding interior accessories.
Thank you
Mike
------
Hello,
I did receive the boots, and they are very nice. I installed them today, which was not very hard, and they look excellent! Much better than the vinyl OEM stuff. Thanks again for the good product and attentive emails. If you need a reference for these boots for a buyer,feel free to give the person my email address and I will tell them they are very nice and you are a good seller.
Thanks again!
Scott
------
Hey buddy. Just wanted to let you know that the shift brake and eboot arrived. The color is a perfect match to the 99 Jspec knob. I installed them already and they look AWESOME. Thanks for all the help and answering all the questions. Please give my name to anyone that has any questions about em. I would be happy to be a reference for ya. They are so much better than the OEM vinyl ones.
Thanks again...
Pat
------
Hi,
I have received the boots them and installed them. I am very pleased with the quality of the boots and instalation wasn't too bad. Thanks for your help and prompt responses.
Peter
------
Hi,
I received the boots this week and I just wanted to say thanks for following through with our deal. The boots look (and smell) great and the workmanship looks top notch. I'm looking forward to putting them on this weekend.
Thanks again, it was a pleasure doing business with you.
Warren
------
Hey Maciek, I recieved the leather shifter and e-brake boots in the mail yesterday. They look and feel great! They are definitely everything you said they would be. Thanks! I'm going to install them tonight. Thanks again! You'll get nothing but praise from me!
Ryan
------
Maciek,
I finally got enough free time to install the boots yesterday and I'm pleased by how they turned out. Much nicer than my worn stock ones.
I'd be happy to be a reference for you in the future for perspective customers.
Cheers,
Tony
------
I just installed your boots today and they look great. I love the feel of the thick leather and the shine it give off. What really surprised me is was the fact it held my parking break handle snug and stopped it from rattling.
Thanks again. Steve
------
Yes, I got them, even put them in the other day when I was at home. They look great, fit perfect, and even with my little mechanical ability, got them in with no problem. Thanks a lot, and if anyone ever asks for some references, just let me know. Later.
Jesse
01-08-2003, 11:08 AM
HAN Approved Vendor
Join Date: Dec 2002
Location: Poland, Central Europe
Posts: 559
Likes: 0
Received 0 Likes on 0 Posts
---
By the way, we do guarantee that we'll ship all orders within 1 week since receiving them.

Civic boots, as our newest products, will have priority in making and shipping.

Take care,
Maciek
01-11-2003, 07:02 AM
Senior Member
Join Date: May 2002
Location: East Coast
Posts: 124
Likes: 0
Received 0 Likes on 0 Posts
---
Everyone, i ordered a shift boot from him just before Christmas and it GENUINE leather- nice and durable leather with the double stitching. He keeps you updated on the status and shipping is very fast. Definitely worth it.

Once I get pics, I'll post.
01-11-2003, 07:08 AM
HAN Approved Vendor
Join Date: Dec 2002
Location: Poland, Central Europe
Posts: 559
Likes: 0
Received 0 Likes on 0 Posts
---
Hi,

thank you for the comment... Actually, the blue threaded pic from my ad is the same exact one you have in your car right now... :) I took the liberty to snap a picture before I sent them out to you!

Have a great day,
Maciek
02-04-2003, 07:05 AM
HAN Approved Vendor
Join Date: Dec 2002
Location: Poland, Central Europe
Posts: 559
Likes: 0
Received 0 Likes on 0 Posts
---
Hi everyone!
We have the 92-94 Civic boots ready and you can order them whenever you're ready! There IS a sale on them until the end of the month. Please check out website at
http://boots.hypermart.net
to find out more!
Here are some pictures:
Civic 92-94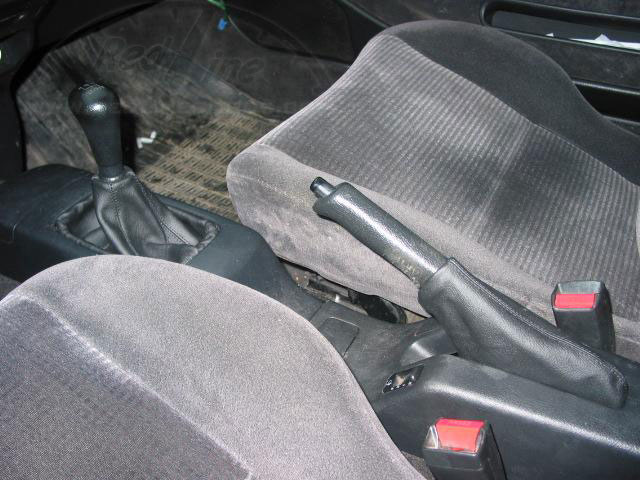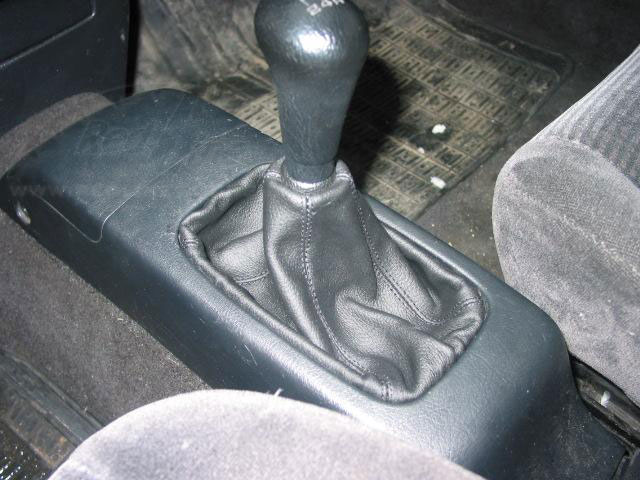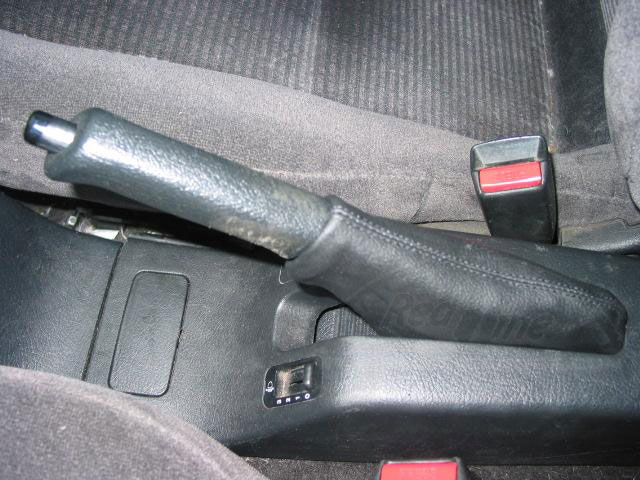 Take care,
Maciek
02-11-2003, 01:44 PM
HAN Approved Vendor
Join Date: Dec 2002
Location: Poland, Central Europe
Posts: 559
Likes: 0
Received 0 Likes on 0 Posts
---
We have boots for 94-01 Integra, the previously mentioned 92-94 Integra is a mistake. We should have pictures shortly, but they are readily available at any time.