Reintroduction/ introduce yourself
12-05-2006, 09:21 PM
GWAKS- Tech Geekifier
Join Date: Oct 2000
Location: Hampton, VA
Posts: 2,109
Likes: 0
Received 0 Likes on 0 Posts
Reintroduction/ introduce yourself
---
Hello all you CRX nuts.

I've been off the forum for quite a while [unusual for a moderator, for sure], so I thought I'd let everyone know that I'm back and give a little background on myself.

I'm currently an ROV technician for Oceaneering International, Inc working in the gulf of mexico, doing electrical, hydraulic, mechanical, fabrication and welding work.

I've also spent a good portion of my working career as an automotive/restoration mechanic, engine builder [over 300 to date, ranging in size from .12cui RCs up to 460cui Fords, and everything in between], a Johnson/Evinrude factory service mechanic, and a Navy submarine contractor.

My CRX of choice is my 1985 CRX DX that I've owned since '99. Currently it's got a bored/blueprinted EW3 sporting dual Weber DCOE40 carbs, MSD, DC header and a home fabbed 2.5" all stainless mandrel bent exhaust. I've also converted to integra brakes, poly bushings, and remote locks. That's going to change after the first of the year though, making the switch to EFI with a 180WHP B16 going in.

So anyways, that's me, I'd like to hear from the current regulars and see where we're at skill and timewise with our CRX group.
__________________
-Harry
AIM: NDcissive
CRX and Pre '92 Civic, Engine Tech and Tuning, & Track and Autocross Forum Mod
01-23-2007, 03:38 PM
Clean and Simple
Join Date: Nov 2006
Location: North Carolina
Posts: 42
Likes: 0
Received 0 Likes on 0 Posts
---
Hello. I myself have been gone from H-A.net for quite a while. I also am doing electrical work locally for a residential/commercial electrician. My weekends are mainly devoted to my Crx, 88 Si. Right now it had a zc engine, with the si tranny. 92-95 civic Greddy Turbo kit, pushing 8 pounds. I recently went to go and get an alignment because of my recently added full tien suspension. And finally (as we older honda owner's know) had to practically buy brand new parts for everything in the way of....Bearing's, Ball Joint's, Tie Rod's (Inner and Outter), and it was also time to convert to a new crossmember up front...considering how mine recently snapped in half....Rust.. So I am in the process of finding some change to purchase the Innovative Front Crossmember replacement. Made with tubular steel, it is much smaller (yet still very strong) and a hell of a lot lighter. I am looking foreward to this Change, and cant wait also till I get MY B16 Sir in this coming month. Keep me updated on your recent install and let me know how it goes.
01-24-2007, 09:49 AM
Member
Join Date: Jun 2002
Location: Orlando, FL
Posts: 122
Likes: 0
Received 0 Likes on 0 Posts
---
Been gone awhile myself. Good to see you're here/back, Harry. When it comes to Hondas, you are Da MAN!

I've been playin' with cars since the late 60's. Never did it for a living, but over the years I've rebuilt engines, carburators (remember them?), generators (remember them?), yada yada, and am trying to keep up with the newer stuff. I'm still learning my way around OBD-II and do most of my troubleshooting with a DMM, vacuum gauge, and a little Palm Scope.

Never did any serious mods (not really my thing). I'm more of an engine and suspension guy who's pretty fair with electrical stuff (E.E. by training).
02-26-2007, 01:36 PM
---
Well it appears that I've not been the only one gone for a while.

I had some family things come up, divorce mainly, and have been getting my life back on track. I've been through several Crx's and Civic's since I left but ended up having to sell them for financial reasons.

The itch has been getting stronger inside me for about the past year and I've decided that I will be suiting up more Honda mod fun soon.

So welcome back Harry and everyone else.
05-13-2007, 12:40 PM
Member
Join Date: Sep 2006
Posts: 88
Likes: 0
Received 0 Likes on 0 Posts
---
I am somewhat new to the forums. I mostly lurk around, and read what problems people have that I have run into, or know about on how to fix it.

I am 26(27 as of May 17, 2007). I have been married for about 2 years, and have a 15month old daughter(yes she is cute. She looks like me :) ).

My current projects are:
88crx dx auto = not sure what i want to do with it. still bone stock
95 del sol vtec = pretty much stock few mods here and there
don't know which to start tossing my time and money into first, and time is a little short with having a toddler who loves to get herself into trouble.
05-28-2007, 10:37 AM
Junior Member
Join Date: Apr 2007
Location: Columbia, South Carolina
Posts: 8
Likes: 0
Received 0 Likes on 0 Posts
---
Welcome back! I'm new here and however I dont have a crx, but I guess I have the slightly larger brother, the ef hatchback (I need back seats...). Anyways, It's an 89 si w/ jdm b16a suited with boltons. Getting ready to implant a set of more aggressive cams for that vtec SMACK. Then i'm going to leave it alone b/c this car stuff is expensive! My name's Cody and i'm 18 and a resident of Columbia SC. Good to meet everyone.
06-04-2007, 06:16 PM
Enthusiast
Join Date: Dec 2003
Location: Maryland, near Annapolis
Posts: 188
Likes: 0
Received 0 Likes on 0 Posts
---
Been here a while, been through many Hondas, could never make up my mind. Just bought a 91 CRX Si and it's a perfect match. Fits 6'4" white guy like a glove :) Peppy and nimble handling too!
06-07-2007, 05:43 PM
---
Hi im a 26 year old Male I have a 90 crx with a jdm sohc zc in it. This is my first Honda/import. Due to my dad in the past ive owned muscle cars (1980 Malibu with a 350, S-10 RWD Blazer with a 383). I have worked with some friends on Hondas before. I am planning on doing a mpfi conversion (dont know why it wasnt done with the engine swap) soon then later on down the line turboing the CRX. I have a t3/t4 hybrid turbo, turbo manifold, downpipe, Intercooler, Intercooler tubing, blowoff valve, external waste gate, gauges, etc. I still need to get oil tap and return lines for the turbo, lower the compression, then get it in and get the ecu tuned. The crx also has a custom box for 3 12's in it that I am thinking about removing. Right now it is just primered but im thinking about getting it black after I finish the body work (a few rust spots, cut them out and welded metal underneath and filled it in some). I need some rims and tires(have stock blackies with no hub caps even), just something decent for now so if you live in MD and have a set you'll get rid of cheap let me know.
06-08-2007, 06:08 AM
Drastik Creations
Join Date: Jun 2007
Location: Allentown, PA
Posts: 19
Likes: 0
Received 0 Likes on 0 Posts
---
I am new here, but you can say i know a little something about cars. I have a 91 CRX HF completely redone. has a b18c with a basic setup right now. mods include:
intake
headers
stage 3 clutch
2 1/4 exhaust from header (no cat)
strut bars
short shifter
candy apple red paint with metal flakes
custom hood
16in rims
street glow under kit
euro tail/euro front lights/clear corner
mugen style bodykit molded in
shaved antenna
clarion 7in touch screen dvd player
kicker amp
solorbaric L7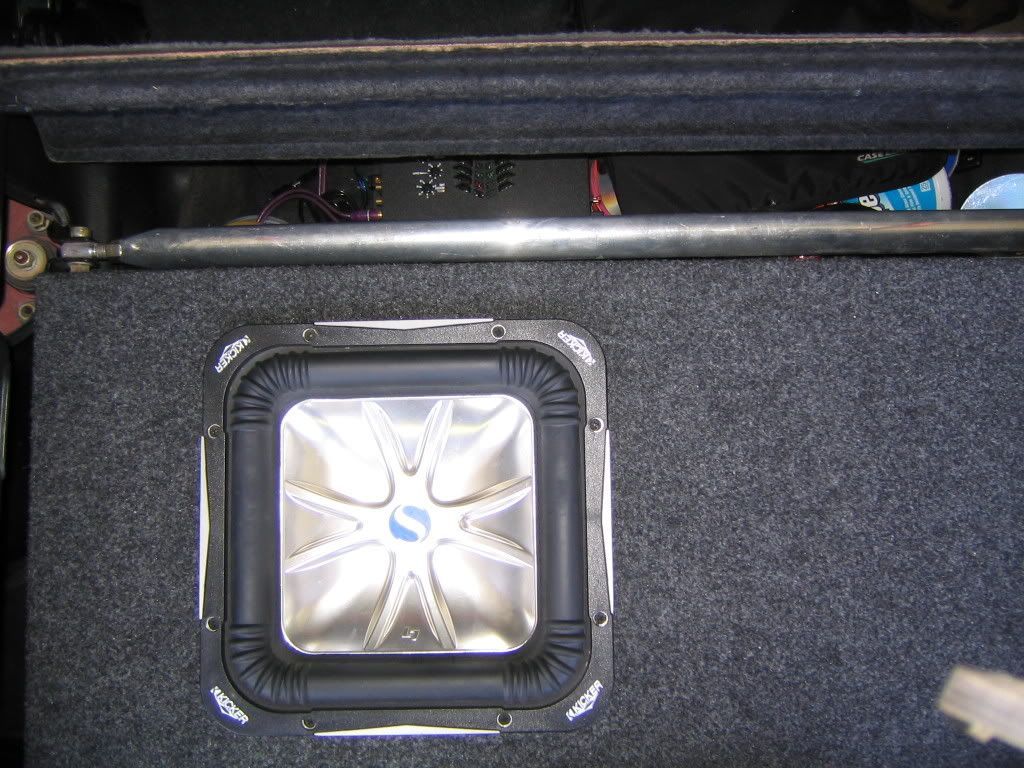 ---
Last edited by THE X; 06-09-2007 at

11:50 AM

. Reason: new pics
06-25-2007, 12:25 PM
Junior Member
Join Date: Jun 2007
Posts: 1
Likes: 0
Received 0 Likes on 0 Posts
---
hey guys im new here, i just picked up a 90 civic hatch with a b18b1 in it.. i dont have any pics of it but when i get some ill post them up. It has a few things done to it: skunk 2 coil overs, skunk2 cams, intake, exhaust, underdrive pulley, dc header, short throw, just minor stuff. But i figured i would introduce myself.. my name is Eric, im 20 and from connecticut. im not online too much, school and work have me tied down. but i figured i would come on and try to meet some new people.